Business services in Sweden
Learning for life is a knowledge company, now in the 20th year. Skilled and motivated people leads to well-functioning teams and a competitive company.
Learning for Life is a knowledge company, now in the 20th year. Skilled and motivated people leads to well-functioning teams and a competitive company. Let the change begin with you, your employees and your managers! We offer seminars and courses for individual and work group and mediates skilled lecturer and trainer for corporate training, conferences, events and longer assignments change.

Every film that we produce, regardless of genre, will convey a message that convinces and inspires commitment. All parts of the process is as important to us, from vision to finished film.
Business consultants in the United States - YpagesUSA.com
We are a dedicated team of highly experienced professionals and veteran investigators with resourceful contacts in various departments and top level authorities....
Accountants in Sweden
We offer extensive services. Below please find our list of services: - Accountancy services and vat preparation and submission - Auditing services - Payroll management...
PORT 73 owned by Atrium Ljungberg is one of Sweden's largest listed property companies. Atrium Ljungberg owns, among others also Sickla shopping center, Farsta Centre, Granby town of Uppsala and Mobilia in Malmö.
PORT 73 in Haninge was inaugurated in October 2010. The shopping center has a geographically optimal location, right in the traffic hub linking Haninge, Armadale and Nynashamn. The
More...
It is a constant challenge for companies to seize competitive advantage, generate revenues and achieve profitability - in short, to succeed! Coface Sweden helps you with just that. We take care of the other side; risk.

White Flame Solutions is an SEO Company based in Gothenburg, Sweden. We specialize in local SEO, taking businesses to the top of the search engines.
Lawyers in Sweden
Nuestro equipo ofrece soluciones en derecho penal y derecho civil. contamos además con un departamento especializado en dar soporte a empresas, en este campo ofrecemos...
Security in Sweden
We can help with translation, editing, text processing and project management. We give you qualified help with both large projects and smaller assignments involving translation in one or more languages, proofreading, text editing or proofreading of your texts.
ACTUS is a moving company with extensive experience in all types of moves - from small apartments and offices to larger houses and entire companies.Our pack master and express workers are highly appreciated by our customers. They are specially trained by our internal and external training. Our own vehicles adapted for furniture transport.

Sandatex is the leading provider of awning. Our entire range is designed by our own design department. Colors and patterns are based on a Scandinavian perspective, everything to suit both the trends and traditions in our part of the world. All our fabrics are made of solution dyed acrylic of the highest color fastness and is stain and water resistant.For more than 30
More...
Human resources in Sweden
KFX is one of the oldest staffing and recruitment. We are a reliable HR partner that still led by the same entrepreneur who founded it...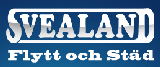 Svealand flytt & städ passar dig som ställer höga krav och vill ha en snabb och säker flytthjälp.
Om du letar efter en flyttfirma i Stockholm som sätter kunder i fokus så har du kommit rätt. Vi skickar endast personal som har många års erfarenhet inom flyttbranschen så du som kund kan känna dig trygg med dina möbler och ett utfört
More...
Gösta's trucks are a major leading rental with wide truck and machinery with drivers and without drivers quickly service our customers.
Our customers on the construction plastics, engineering o petroleum industries and ports throughout Sweden.
Our online Yellow-pages guides